Valuations
A business valuation or market appraisal from JPAbusiness will provide you with a realistic view of a business' fair market value. Regular business valuations can also be a powerful management tool.
Your partner in building business value
Valuations are extremely useful management tools for business owners looking to maximise current business performance, and focus senior people on decisions that generate long-term value.
A valuation can help you identify what you are currently doing that is adding to your business value, and what you are doing that may be detracting from value.
Our services
We use valuations to help our clients enhance both their day-to-day business performance and generate and sustain long-term business value.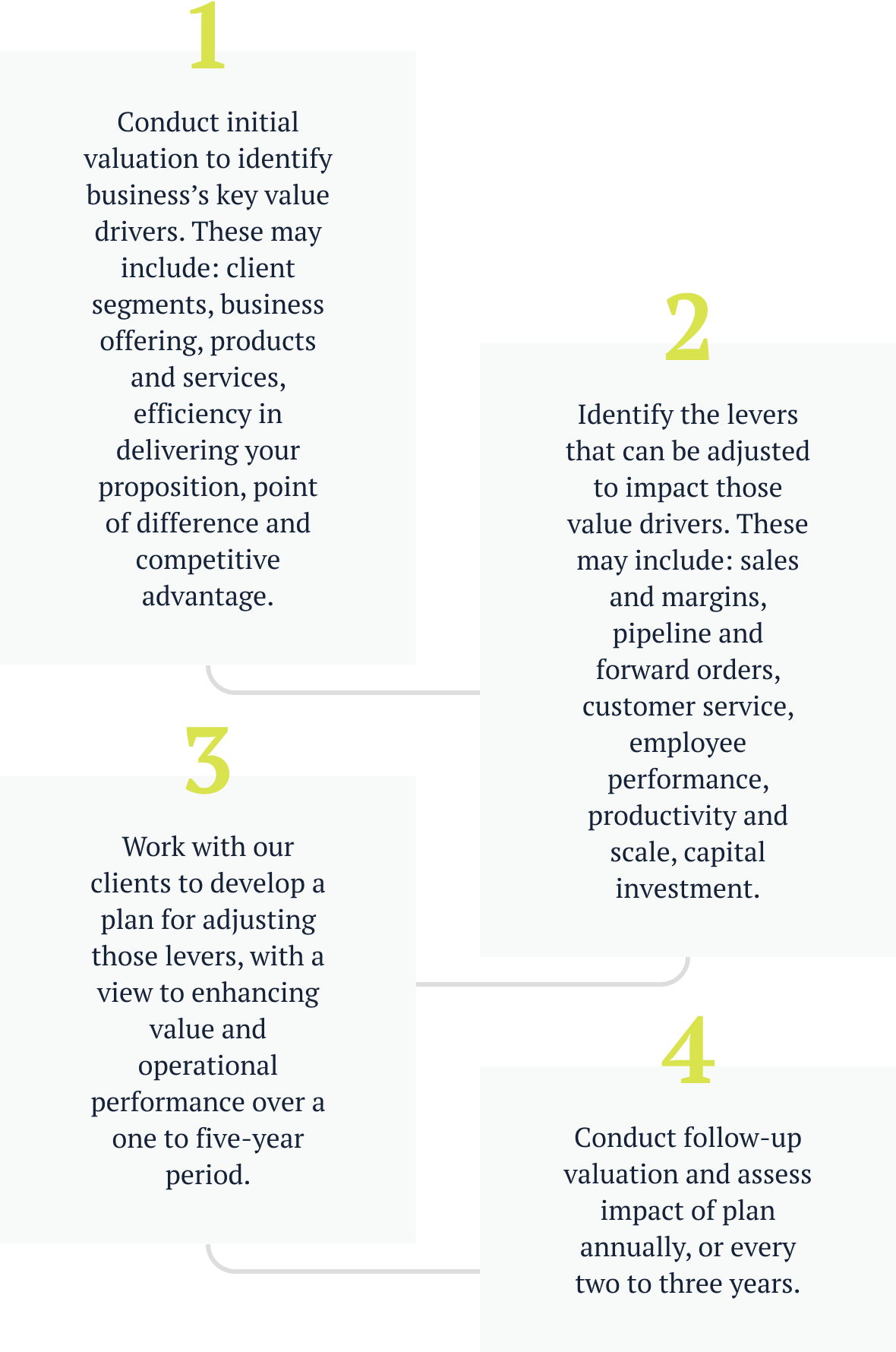 "Engaging JPAbusiness to conduct a valuation and then provide advice on how to improve that value has added a whole other dimension to our business. James identified our products division as offering the greatest potential for growth. At the time we had some products, but they weren't cutting edge. He advised us to focus on that area and now, 18 months later, making those adjustments has opened up markets that we wouldn't have been able to access with our previous products."
Looking to maximise day-to-day performance, as well as long-term value?